Do you like food? I love food! Trying new recipes, exploring different cuisines, and eating out in restaurants that serve extraordinary meals are some of my favorite activities, besides reading a whole bunch of content about nutrition and food.
It is easy to notice that what and how we eat has changed in the last few years, sometimes even within months. Some changes are obvious, while others are more subtle.
Every year, Nutrition Hub, an Expert Community and Think Tank for the future of nutrition, asks more than 100 nutrition experts what they assume the nutrition trends for the new year are. They summarize their results in a top 10 nutrition trends report for 2023. Let's look at those trends and how they have changed in the last year.
1. Climate-friendly and Sustainable Nutrition
The top nutrition trend of 2023 has not changed in comparison to 2022: Eating sustainably and climate-friendly, including reducing the amount of meat we eat and buying foods that are local and in season. In addition to that, reducing food waste and packaging are ever-important topics, connected to zero-waste.
2. Plant-based Nutrition
Directly related to sustainability is the shift from animal- to plant-based meals. While it might have been usual for your grandparents and parents to eat meat daily, plants are now taking back the leading role in meals. Vegan or vegetarian might be too radical for some food-lovers, but more and more people call themselves 'flexitarian'.
In case you are looking to gain some vegan cooking skills. Check out this Master Class on Skillshare and get 1 month for free.
3. Digital Nutrition Therapy
The pandemic has introduced technology into basically every industry. Nutrition is no exception here. Besides eating apps, digital nutritional counseling has seen a massive rise in the last few years. Especially the "Silver Generation" (50-70 years old) are taking advantage of online coaching, as they are time and location flexible.
4. Convenience Food and Healthy To-Go-meals
The demand for quick meals that are as well healthy is still increasing. Today, if you want to grab something on the go, it doesn't have to be a burger or hotdog. Thanks to innovative products and modern restaurants, you can choose between a wide range of healthy meals, bowls of all kinds being one of the most popular.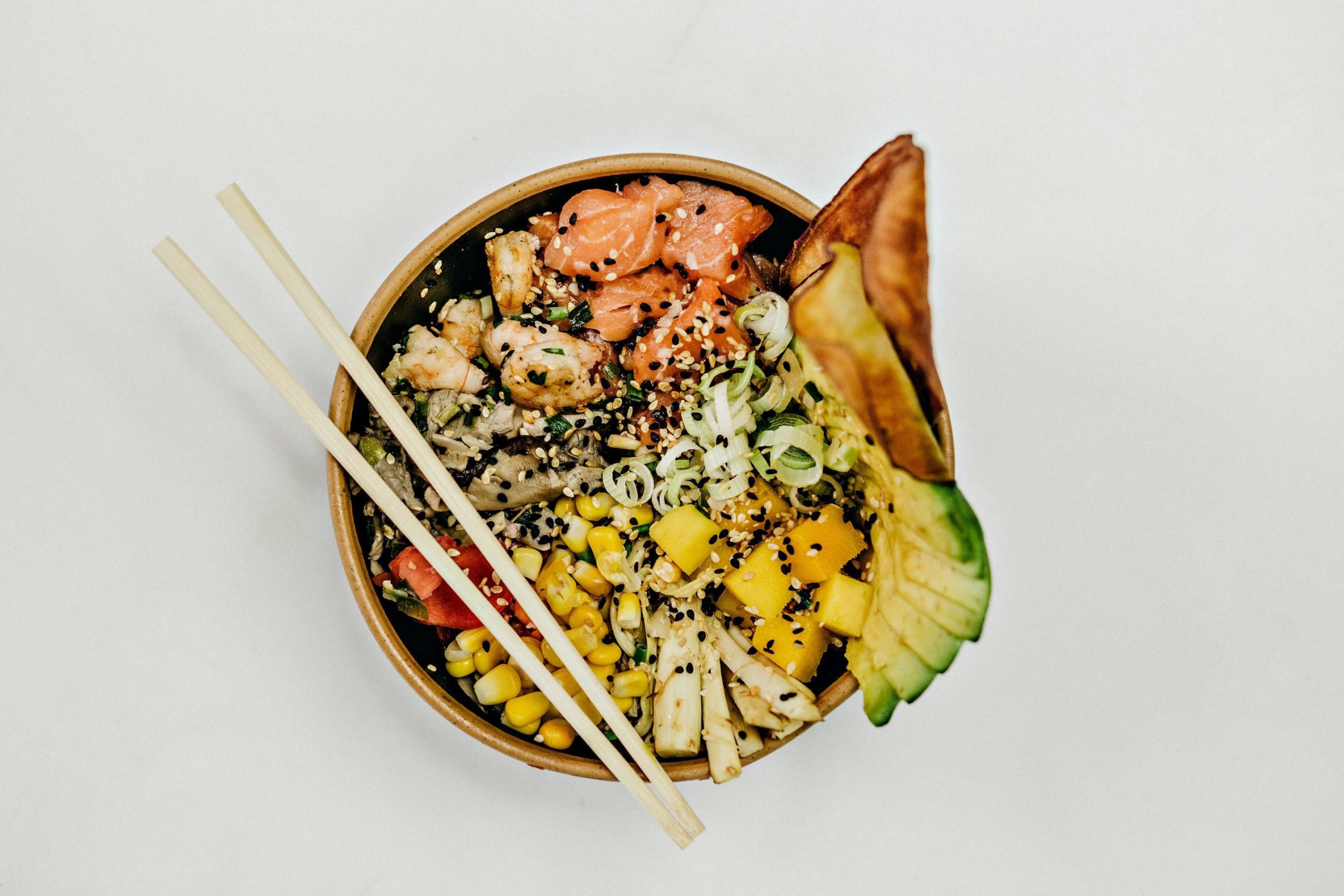 5. Personalized Nutrition
By now, most people have understood that there is no "perfect diet" for everyone. Just as our eating schedules differ, what we (should) eat also depends on each body type, activity level, and much more. So-called 'Functional Foods', in combination with digital products, are the main drivers for personalized nutrition.
6. Nutrition for the Gut
One of the hottest research topics at the moment is the effect of our microbiome on our brains. Our gut has not only an influence on our health and well-being but also on our physical performance level. That is why consumers are increasingly buying microbiome-healthy foods, especially fermented products. If you want to learn more about this topic, have a look at the book "Gut" by Giulia Enders.
7. Awareness for Healthy Eating
Besides the question of how we can make our diets more sustainable and environmentally friendly, people are also actively looking for ideas (like intermittent fasting) on how to lose weight and which foods and wholesome recipes can support them on their health journey.
8. Mindful Eating
In the past, people associated healthy eating with restrictions and bans. Nowadays, the focus has shifted to creating a sustainable, relaxed relationship with food. That includes taking time for preparing and enjoying the meals and listening to the signs of your body.
9. Vegan Diet
Vegan is equal to boring? Not in 2023! While animal replacement products are conquering the shelves in our stores, restaurants are getting more and more creative with plant-based meals. For every recipe, you can find an adaptation with no animal ingredients. This January, 700,000 people went vegan. You can find out more about the 'Veganuary' trend and veganism in general on this Instagram site.
10. Alcohol-free Drinks
The pressure of having to drink alcohol at social events has decreased. Not only amongst young but also older generations. After alcohol-free beers have established themselves, non-alcoholic wines are now entering the market as well. Besides the food industry, startups and local initiatives are developing beverages that promise enjoyment without the negative effects of alcohol.
What has changed in comparison to 2022?
Our world is ever-changing, but nutrition trends are not as quick as in other areas. When you compare the trends for this year to the ones of 2022 you will notice that many of them have changed only slightly or stayed the same. The leading trend is still climate-friendly eating. Food myths and health promotion in workplaces and schools have been replaced by mindful eating and the rise of alcohol-free drinks.
What trends are our pirates following?
We asked our community what nutrition trends they are including in their daily diet and eating habits. Most of them are cutting down on meat and fish or are vegetarian. While they (try to) take their time to prepare meals, they also eat whatever is in the fridge. Are you also into meal-prepping? Check out this Instagram page with some inspiration.
What can you take away from these trends?
It is always interesting to stay up to date with the latest trends in the world and compare them with your own lifestyle. Moreover, you can take some inspiration from these ten trends and try something new. How about checking out all the snacks offered and see if there are some healthier alternatives you haven't tried yet? Or taking some time to reflect on what you eat and how you can include more mindfulness in your eating habits. The possibilities are endless. And with your change, you are shaping the food trends of 2024.