In the second episode of our Generations Explained series, we will focus on introducing you to Generation Z (Gen Z), the most current generation. At Moonshot Pirates, we are in touch with Gen Z on a daily basis and we are frequently stunned by how progressive, innovative and modern this generation is. If you missed the first part of this series, you can read it here.
Who is the Generation Z?
Gen Z characterizes people born between 1995 and 2020. So far, Gen Z is the most diverse generation we have had so far, especially when we talk about racial and gender diversity. The modern progressive world as we know it today does not appear surprising or shocking to them, it is their norm. Their dependence on the new technology is obvious. They can be addressed as the 'digital natives', non-stop connected to the internet, browsing on numerous social media platforms, chatting with friends over the phone. Gen Z does not know a 'disconnected' world, a world of cassettes, walkmans, and non-portable landlines. But Gen Z is not only about all the digital progress, Gen Z is a generation that cares more about solving the real problems and not only their symptoms.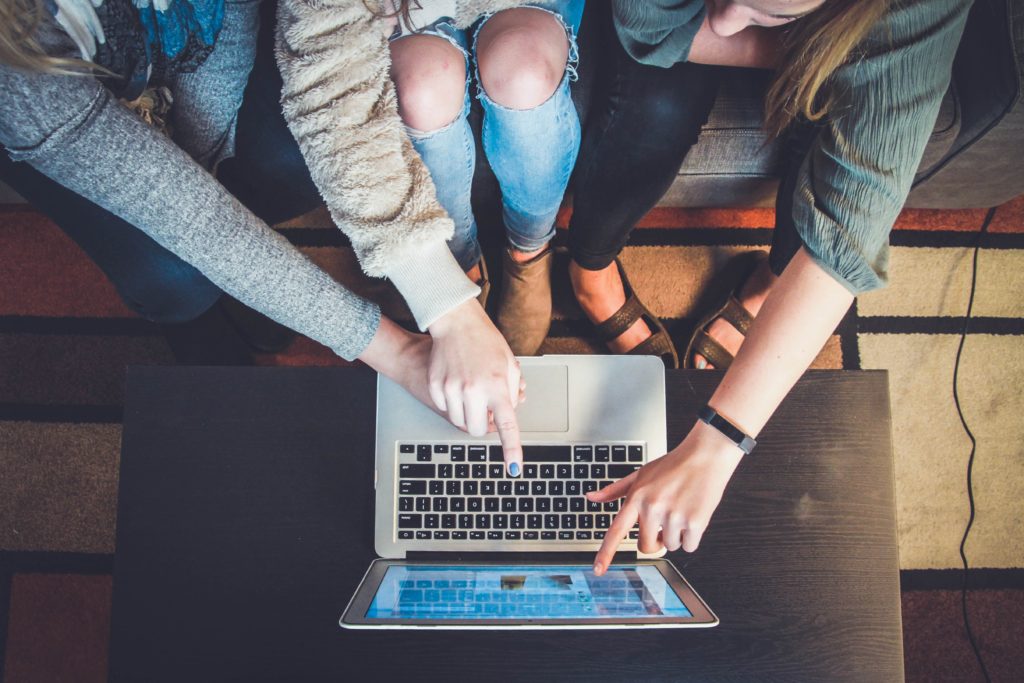 To hear more about Gen Z and their views, listen to this interesting TED talk by Corey Seemiller:
Gen Z And Entrepreneurship
Wondering what Gen Z's opinion on entrepreneurship is? Most of the Gen Z-ers would prefer to be self-employed than to work for somebody else. The young generation is interested in careers that enable original thinking and ideas. This creative control can be ensured by embarking on the entrepreneurial journey. Educational opportunities are nowadays driven in many cases digitally which enables young people to be exposed to entrepreneurship in a very early stage as well as to apply their skills right away. For young people interested in the topic of entrepreneurship and exponential technologies, organizations like Moonshot Pirates are a great way to start.
To further dive into the topic of entrepreneurship and Generation Z, we are bringing you the list of the top 5 entrepreneurs from this young generation that could inspire you on your own journey.
Top 5 Gen Z Entrepreneurs
Ali Rami- Founder of Mansa
Ali is a young French entrepreneur and a founder of a start-up called Mansa. The company focuses on offering loans to freelancers and small business owners. Mansa uses technology that can assess intermittent payslips. The company has already several partners such as WeWork and the banking app Shine.
Joshua Browder- Founder of DoNotPay
Joshua is a young American entrepreneur and a founder of a DoNotPay application that allows motorists to appeal their parking tickets. DoNotPay is the first Robotic Process Automation (RPA) startup for protecting consumer rights. Joshua believes that the law should be free, automated, and instant.
Oliver Edholm- Founder of Depict.ai
Oliver is a young Swedish entrepreneur and a founder of Depict.ai, a company that helps to create a great shopping experience using artificial intelligence. Oliver started programming when he was 8 years old and by the age of 15, he became the youngest AI researcher globally. The idea to start his company came after the realization that artificial intelligence is used in retail but it is only accessible by huge organizations.
Charlotte Melkert- Founder of Equalture
Charlotte is a young Dutch entrepreneur and a founder of Equaltare, a fast-growing HR tech scaleup. Equalture developed a Team Composition Technology which enables scaling companies to create the right team composition in order to grow their business. The company's mission is to disrupt the HR tech market by introducing a data-based approach in decision-making in all areas.
Mariya Grinina- Founder of iDAL
Mariya belongs to the top 10 UK entrepreneurs under the age of 25. Mariya is a founder of iDAL, a digital-powered global talent agency. iDAL is focusing on the creation of online courses that motivate young women to start their own businesses. The courses cover a wide variety of topics such as finding a business idea, tips on how to start and run a company, as well as how to create a unique product and build your own team. She also co-founded and is currently running the company 'Feel'.
Inspired? Join us!
Do you like the idea of becoming an entrepreneur? Do you have a vision of how to make the world a better place? Then join our community of like-minded people and become a pirate!