The leaders our world needs are already here. We strongly believe that young people are not only the future, but the present. Their thoughts and ideas, challenges, and solutions are what the world needs to take seriously now. We need to empower youth to see positive change in the world. For that reason, each year we choose a board of Young Advisors who get a voice in our strategic decisions and take youth empowerment to the next level.
Please give a warm welcome to Mark, Angelmay, Julia, Arshad, Darena, 'Ariff and Angelmay.
From physics and nuclear engineering to biochemical research and sustainable development, these young minds come from diverse backgrounds and hold widely spread interests. They are the true change-makers, and we can't wait to be challenged and learn from each and every one of them!
'Ariff Amir Ali
'Ariff loves reading and writing , occasionally he will knit for fun when he has spare time. He plans to pursue physics or nuclear engineering. Something that 'Ariff will always fight for is for climate change. He truly believes that climate change isn't simply an isolated cause but rather something that is intersectional, and that there are so many equity considerations that we must have when talking about it. His goal (however cheesy it may sound) is to leave an impact for his community and hopefully globally.
In the short time that I have on this planet I hope that that I meaningfully spend my time serving those who are less privileged than me.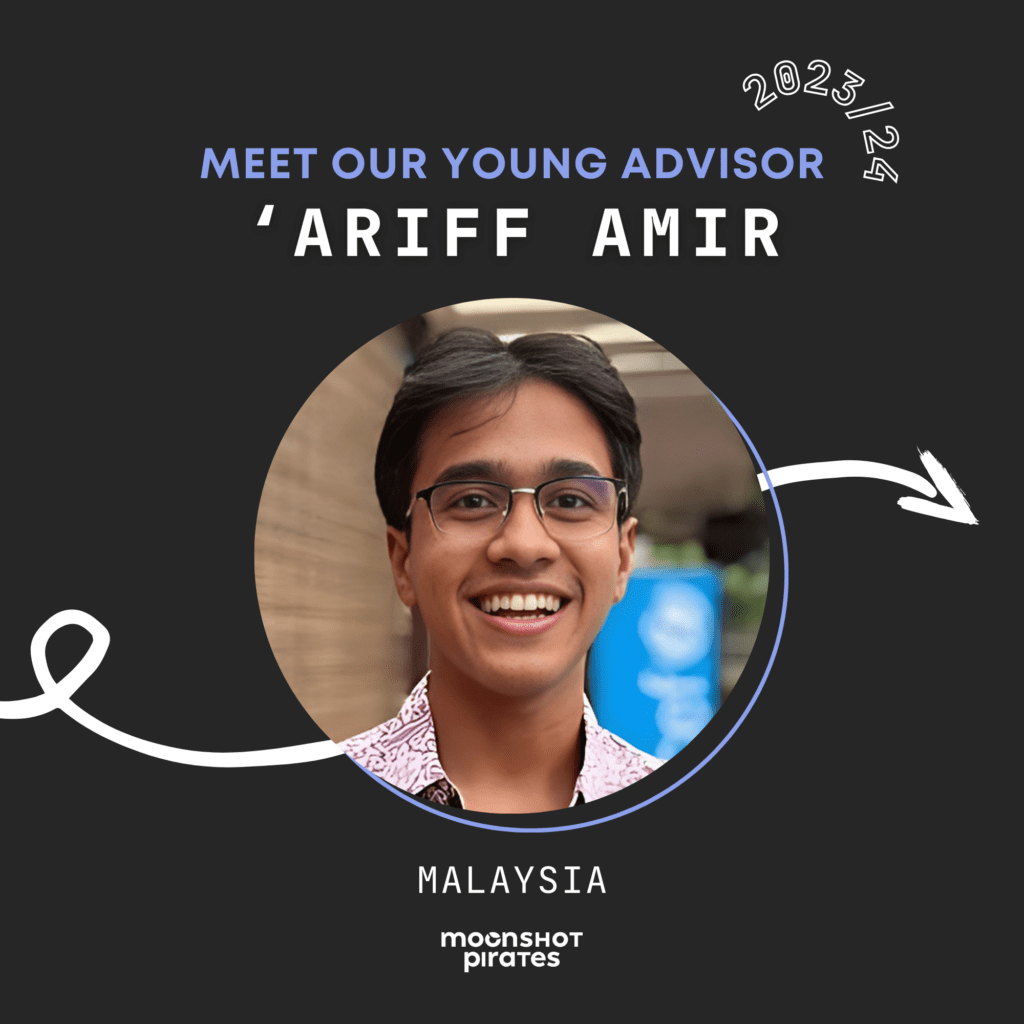 Maitreyi Muralidhar
Meet Maitreyi, the zippy 16-year-old STEM enthusiast who lives by the motto- "Never tell me the odds." She is a risk taker, with a huge appetite for new adventures, which has brimmed her with a ton of interesting experiences! She is an advocate for women empowerment and science communication and hopes to make a difference to society through the magic wand of innovation. In her free time, you can find Maitreyi snuggled up in a good historical fiction book, writing postcards, quizzing or telling stories to her little cousins!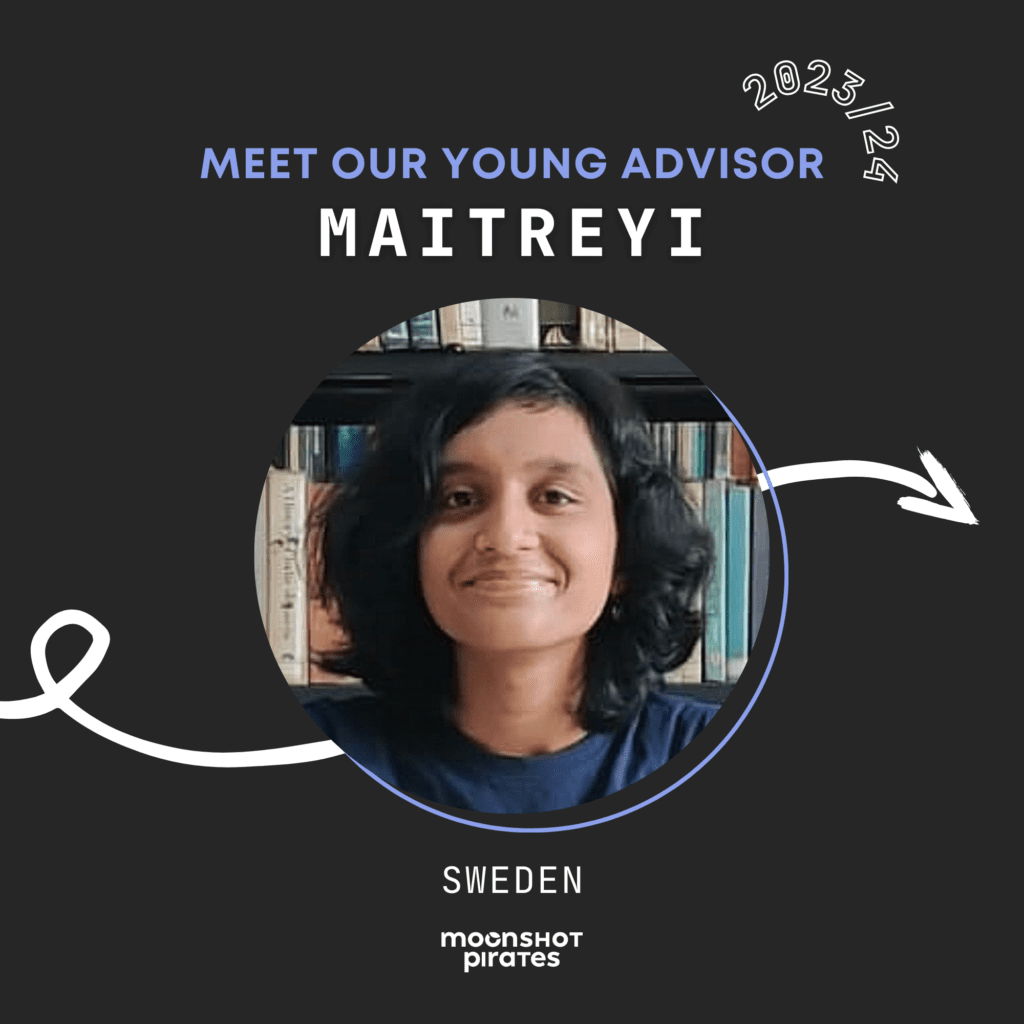 Darena Nguyen
Darena is a 17-year-old interested in biological/biochemical research and public policy based in Houston, Texas. Driven to bridge the gap between scientific advancements and societal needs, Darena envisions a future where she can shape policies promoting innovation and sustainable development. She also aspires to major in "Science, Technology, and Society" or "Biochemistry" in college. While Darena has not decided between pursuing a career in medicine, law, or research, her unwavering dedication to helping others remains a constant. During her free time, she enjoys playing video games and piano, self-teaching herself dance, and analyzing music albums!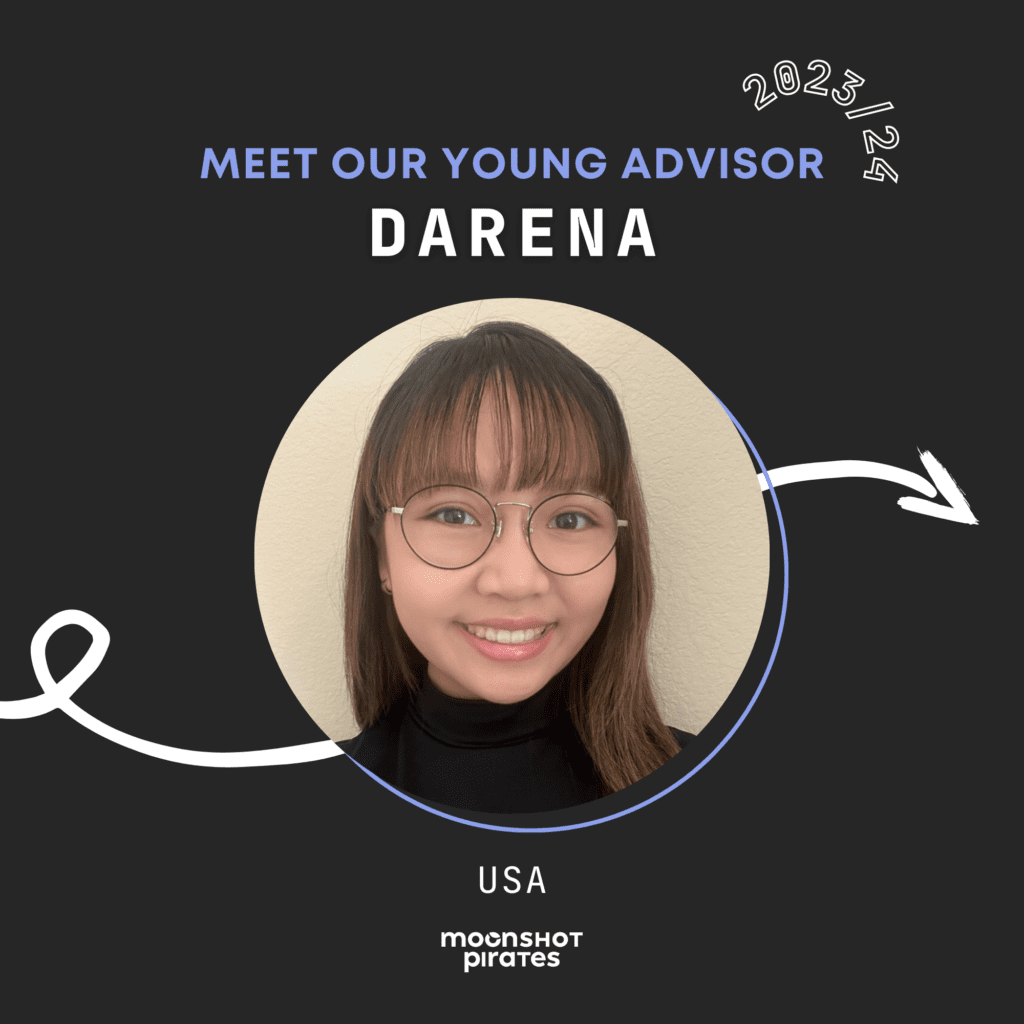 Arshad Shiju
Arshad is an incredibly driven, passionate and dedicated student interested in computer science, environmental engineering and world affairs with excellent creativity and leadership skills. He is continuously seeking to collaborate, expand and grow his knowledge through kickstarting youth organizations, playing badminton and advocating for social causes and environmental sustainability.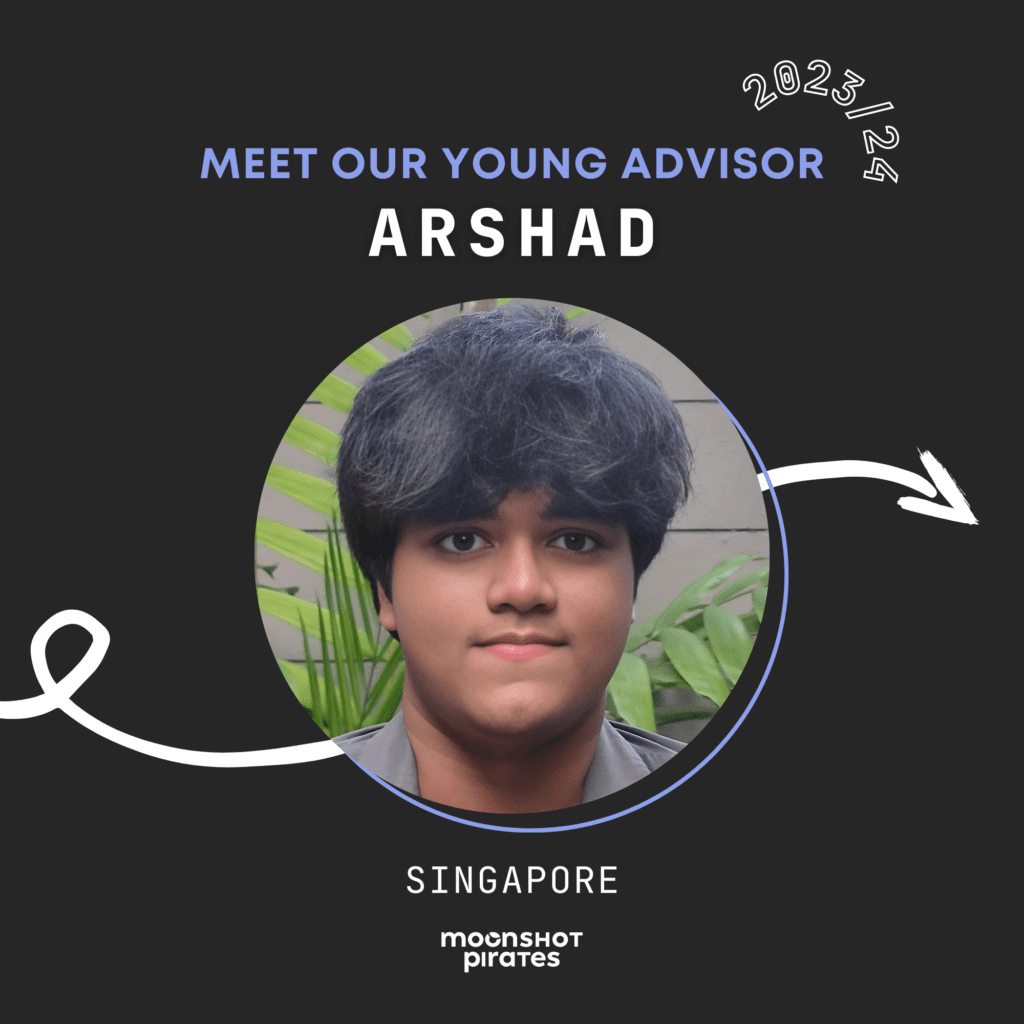 Julia Seiple
Julia is very dedicated to her studies and working towards being an environmental chemist in the future! She also has a fondness for reading, writing, and traveling! She is grateful to be a Young Advisor and get to work with bright-minded people and innovative thinkers from around the world.
I truly believe in Moonshot Pirates' mission to make this world a better place by encouraging youth to get involved in their community!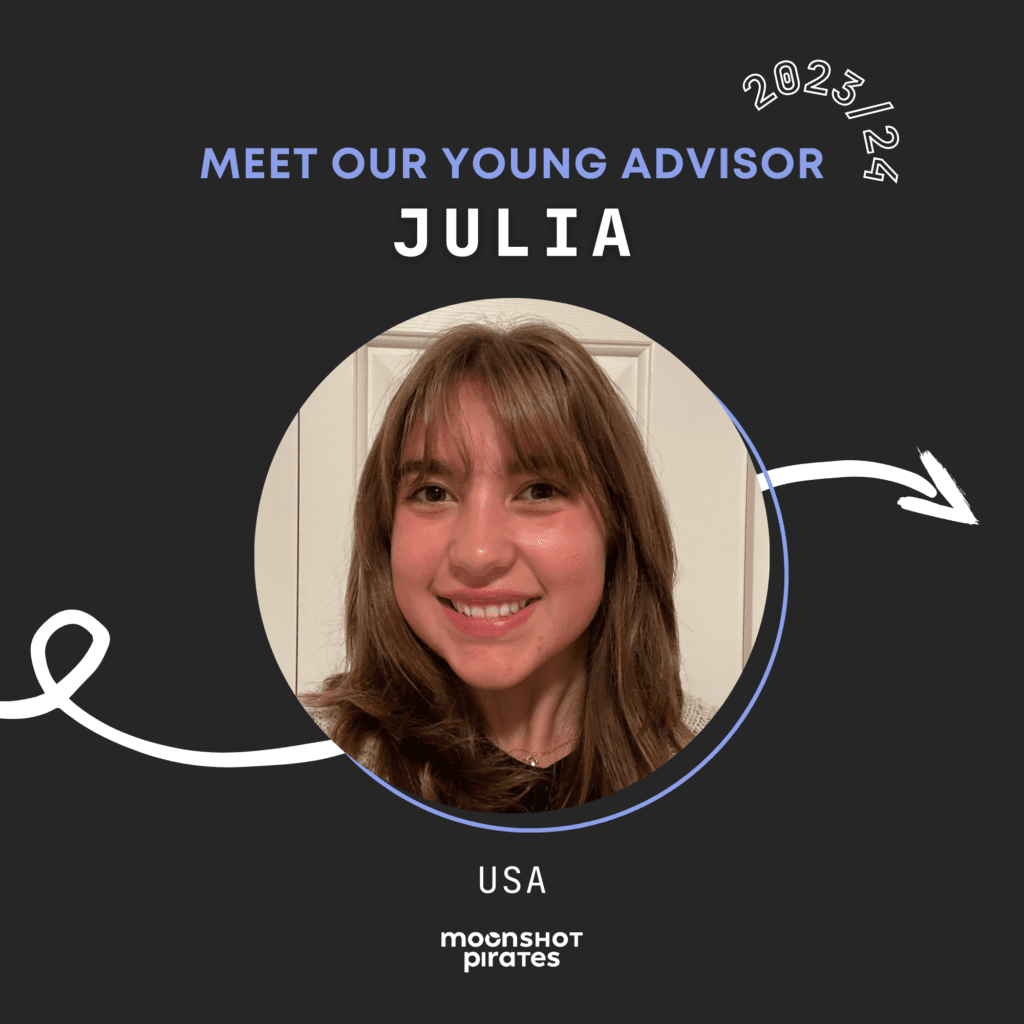 Mark Li
Most of Mark's work is done around business and economics and disability studies/policies, with the goal of creating better opportunities for people with disabilities. Besides that, he loves his dog Langston more than anything in the world and he's excited to work with the other members of our board.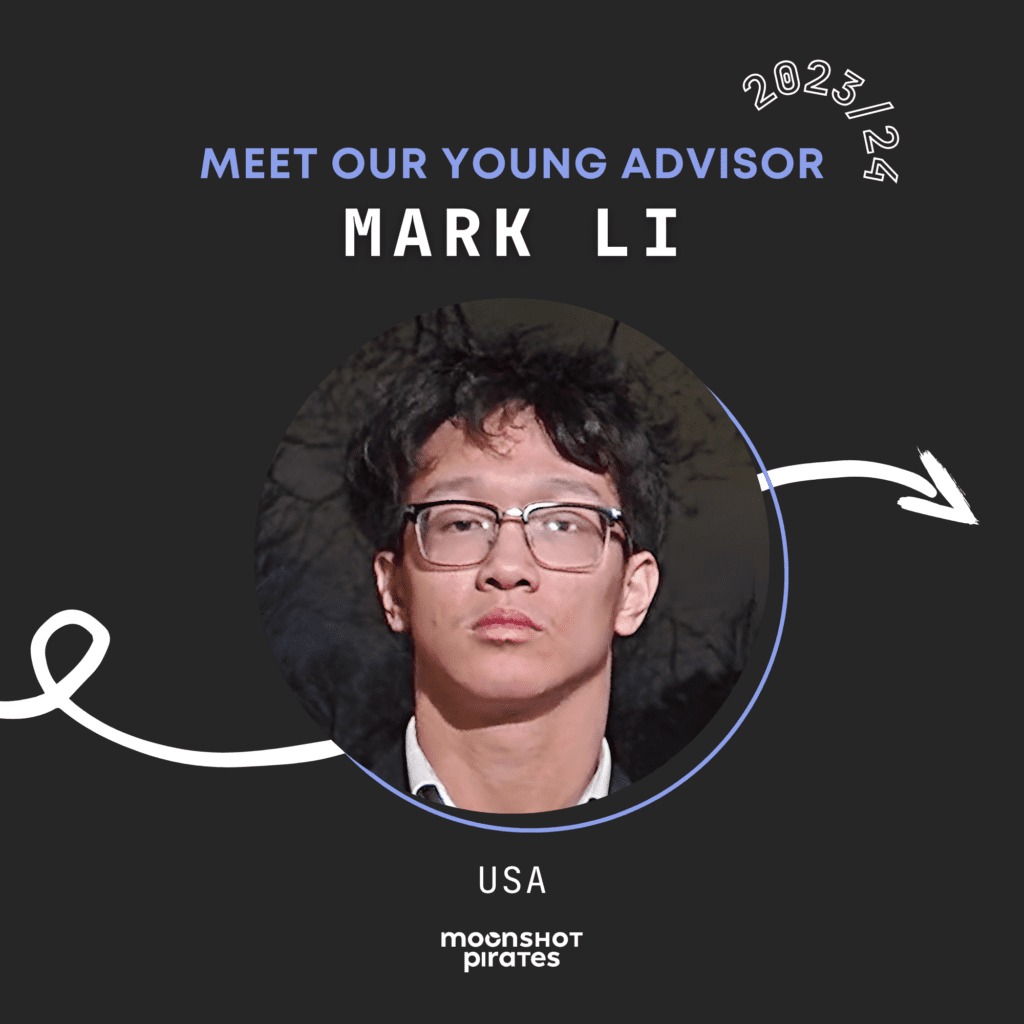 Angelmay Beck
Angelmay participated in the most recent Shape the Future mobility challenge, took her pitch & formed it into a developing climate tech startup called Dauntless. She is mainly focused on nanotechnology & solar energy. Angelmay loves watching hockey, writing, and exploring nature!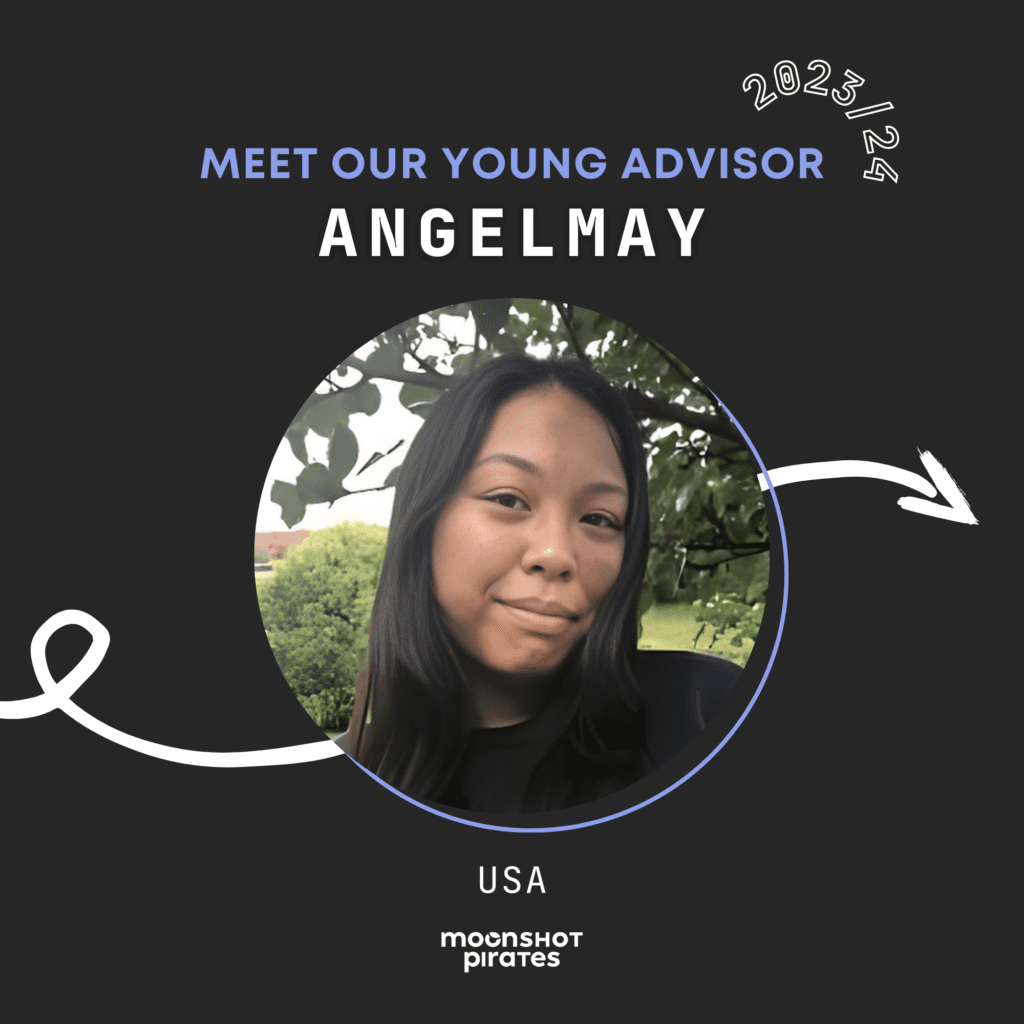 It's absolutely amazing to have you all on board! Thank you so much for contributing to Moonshot Pirates and being part of our community!