Last week in our blog series, Generations Explained, we talked about Generation Z and their entrepreneurial spirit. This week we will introduce you to Generation Y or so-called Millennials.
Who are the Millennials?
Millennials were born between 1981 and 1996 and are considered to be the very first generation that could experience the evolving digital world as they were growing up. This particular generation is the biggest of all in Western history. Millennials are a social generation. They love to take part in both, online and offline activities. What sets Millennials apart from other generations is their consumer tendency. This generation loves to consume in groups and often seeks the opinions of others.
How are Millennials Different from Gen Z?
Millennials grew up in the world of emerging digitalization, but the Gen Z-ers take modern technology as we know it today for granted. Gen Z's technical skills come more naturally, they know their computers inside out. Millennials had the chance to experience many different gadgets that are not widely in use anymore before we have reached the hi-tech era of today. Do you remember cassettes, video, walkman, Discman, mp3 player and many more? The fast and constant development that Millennials experienced at their young age made them believe that progress is possible, while Gen Z-ers take the progress as a necessity.
Would you like to hear more about millennials? Watch this interesting video to see the generation from a different perspective.
Millennials and Entrepreneurship
Millennials are also known as a generation that is not scared to go out of their comfort zone. This includes trying new ventures such as starting their own businesses. Gen Y likes to take risks. The emergence of new and innovative startups founded by millennials in the last few years shows that this generation has put forth many interesting ideas across different sectors.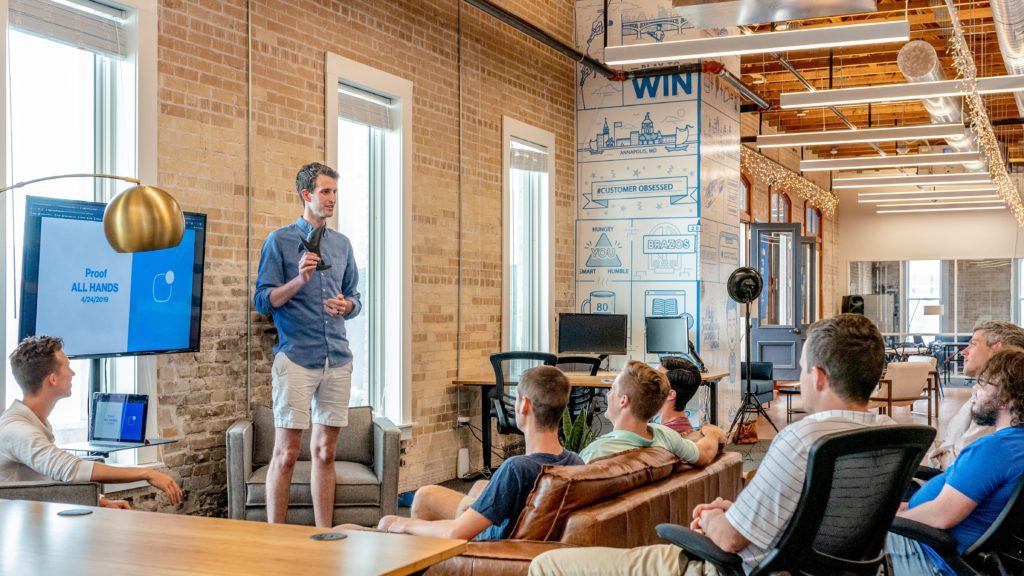 Famous Millennial Entrepreneurs
Are you wondering who the famous millennial entrepreneurs are? Check out our list below.
Mark Zuckerberg
His name is known by almost everyone. Mark created Facebook, the most successful and powerful social media platform till today. Mark was a student of Harvard University, the place where it all started. Together with his four roommates, he launched Facebook from their dormitory room. Currently, Mark is considered to be one of the 100 most influential people in the world according to Time Magazine.
David Karp
David Karp is known for the famous blogging site called Tumblr. David was interested in programming and technology at a young age, he taught himself HTML at age eleven and he did not stop there. Tumblr was publicly launched in 2007. Only five years after the site was launched, Tumblr hosted over 70 million blogs, employed 100 people, and had its headquarters in New York.
Jessica Alba
Even though Jessica is primarily known as an actress, she belongs to one of the most famous entrepreneurs from generation Y. Jessica is a founder of the Honest Company, a wellness brand that empowers people to live happy and healthy lives. The company focuses on baby products, cosmetics, and cleaning products that are accessible and made from honest ingredients.
Ben Silbermann and Evan Sharp
Ben and Evan are known as founders of Pinterest, a social network where people can find inspiration for their hobbies and interests. Each idea on the platform is represented by a Pin, an image that is searched and saved by users of Pinterest. The network is also known as a good tool for driving traffic and sales as the pins are mostly linked with websites.
Brian Chesky
Brian is an industrial designer, businessman, and founder of Airbnb. The company created an online marketplace for homestays for vacation rentals and tourism activities. Airbnb is based in San Francisco, California. The platform is currently available as a website or as an app.
Want to hear more?
Check out part 1 and part 2 from the generations series. Would you like to learn more about entrepreneurship, innovation, and technology? Join our arrrrsome community of like-minded pirates!