At Moonshot Pirates, we believe in young people. Their thoughts and ideas, challenges, and solutions are what the world needs to take seriously. We need to empower youth to see positive change in the world. For that reason, we have a board of Young Advisors who help us develop and support young people better. Two months ago, our new board was announced, and today, we would like to introduce them to you! Please welcome Diora, Erika, Michael, Nevena, Sumaiya and Swaifa.
Diora Juraboeva
Diora has been with our community since the summer of 2020. As an aspiring engineer and entrepreneur, she loves to use her creativity to design solutions to world problems. This inspired her to co-found "Terrashift" in 2020, a social enterprise that tackles agricultural poverty and food insecurity. As an Uzbek girl, she is a keen advocate of women of color in STEM careers and also enjoys singing musical theatre in her spare time.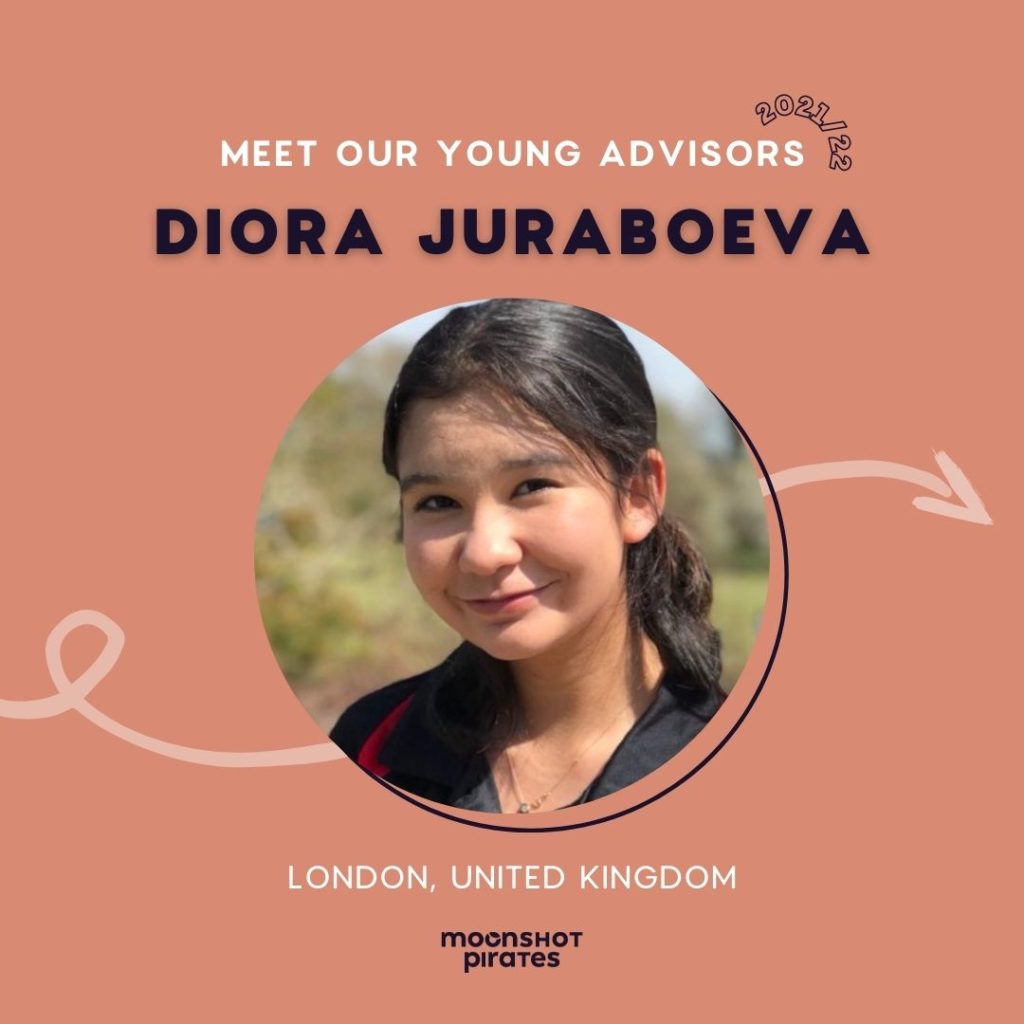 Michael Oliver
Michael joined our community during the #beapirate challenge 2021. He considers himself a leader, dreamer, and motivator. In everything he does, he aims to help others improve themselves and improve the world around them. He does this through storytelling, content creation, and teaching. Michael is a humanities student at the African Leadership Academy and he is always seeking ways to empower youth in Africa and beyond. In his spare time when he is not trying to save the world, he reads, meditates, and meets up with friends & family.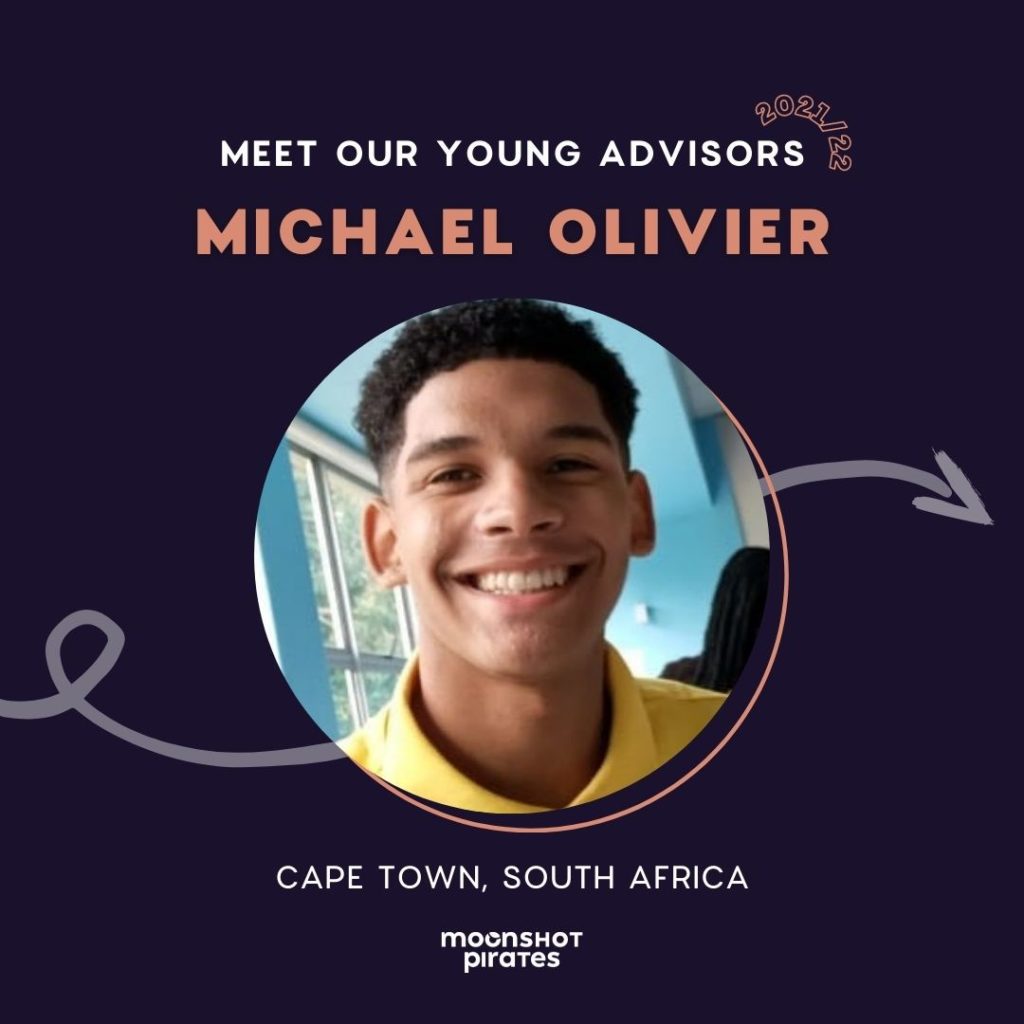 Erika Dollinger
She has always enjoyed drawing and showing her creative mind to others through art. When she found the world of UX/UI-, web- and graphic design, it felt like home. She loves illustrating her visions instead of just putting them into words because she believes that others are more likely to understand her through visualization.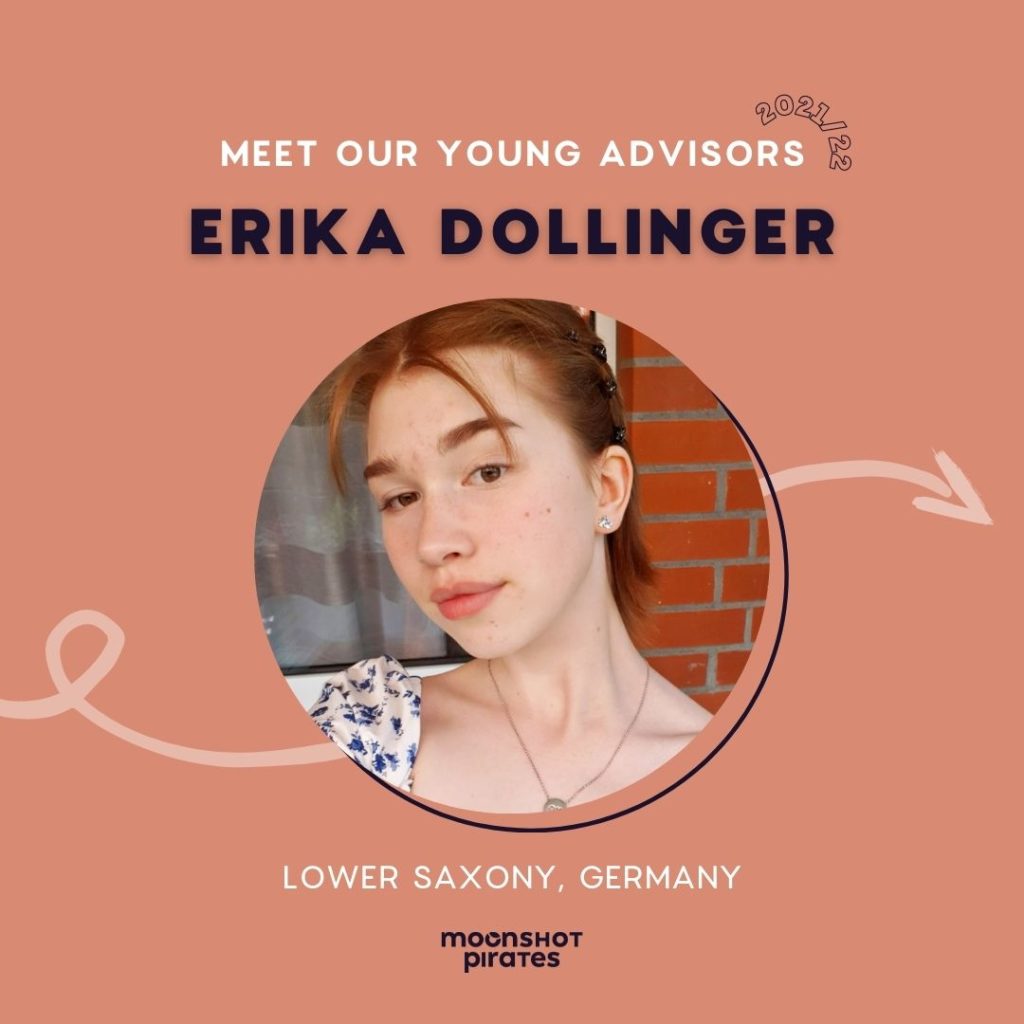 Nevena Banov
Nevena joined our community through the Bootcamp Vienna 2020. She considers herself an optimist and a lifelong learner. She is interested in a wide range of topics, particularly in nutrition, languages, and self-improvement. In her free time, Nevena loves to read, cook, travel, and do all kinds of sports like fitness, dancing, and ballet. By now, there probably isn't a Moonshot Pirates program Nevena hasn't been part of.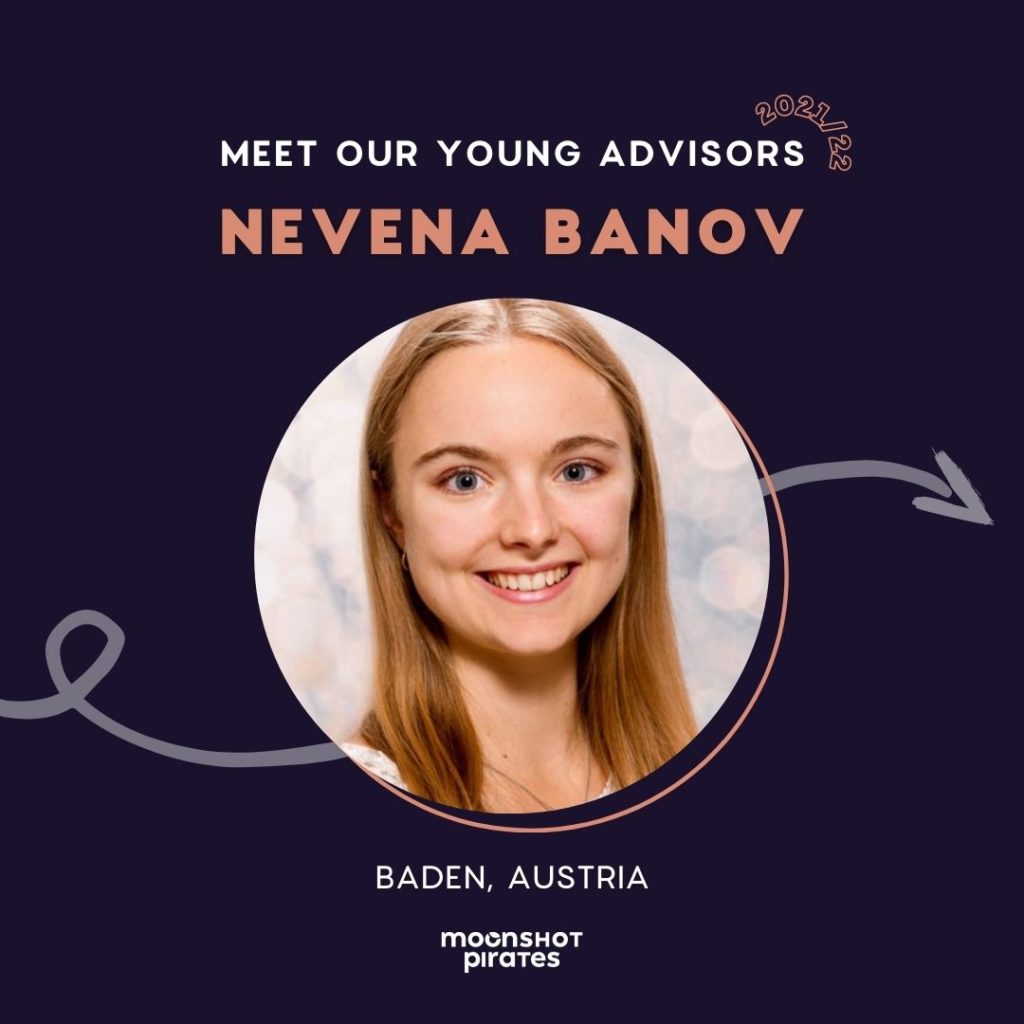 Sumaiya Imad
Sumaiya became part of our community through our Global Peer MentorSHIP program. She is passionate about making education more inclusive and accessible for all. Sumaiya finds herself gravitating towards opportunities that push her limits and have leadership roles. Alongside that, she enjoys public speaking and has represented her country in several national and international conferences. In her free time, she loves to write on her blog and practice calligraphy. Fun fact: She was the lead voice actor for a national (cartoon) educational program that is being used to teach over 3000 students all across Bangladesh.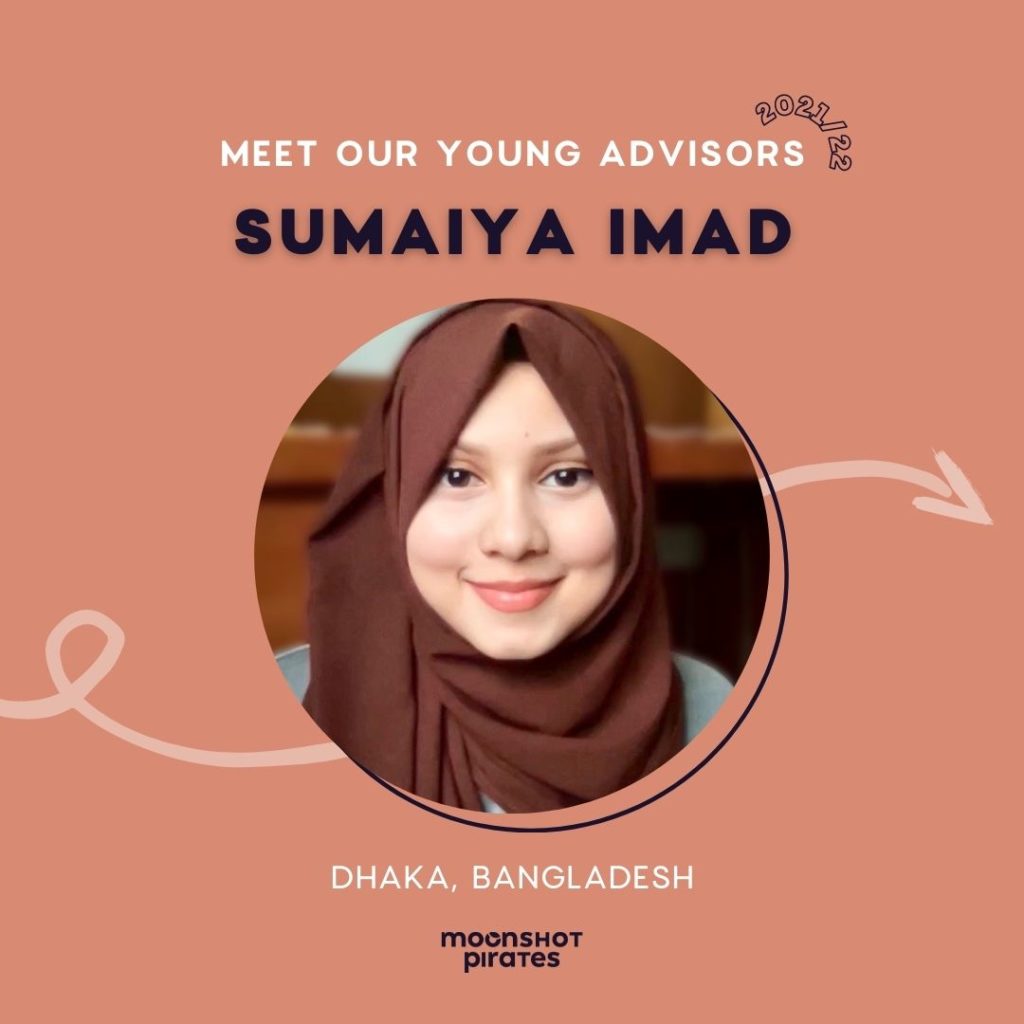 Swaifa Haque
Swaifa also joined us through the #beapirate challenge 2021. Besides being passionate about programming and exploring different tech fields, she loves involving herself in issues that matter to her, such as mental health. She also loves to read books and learn about intriguing topics like cognitive psychology and human behavior. Swaifa wants to be able to inspire everyone to share their story and she hopes that someday her work will be the medium they are shared through.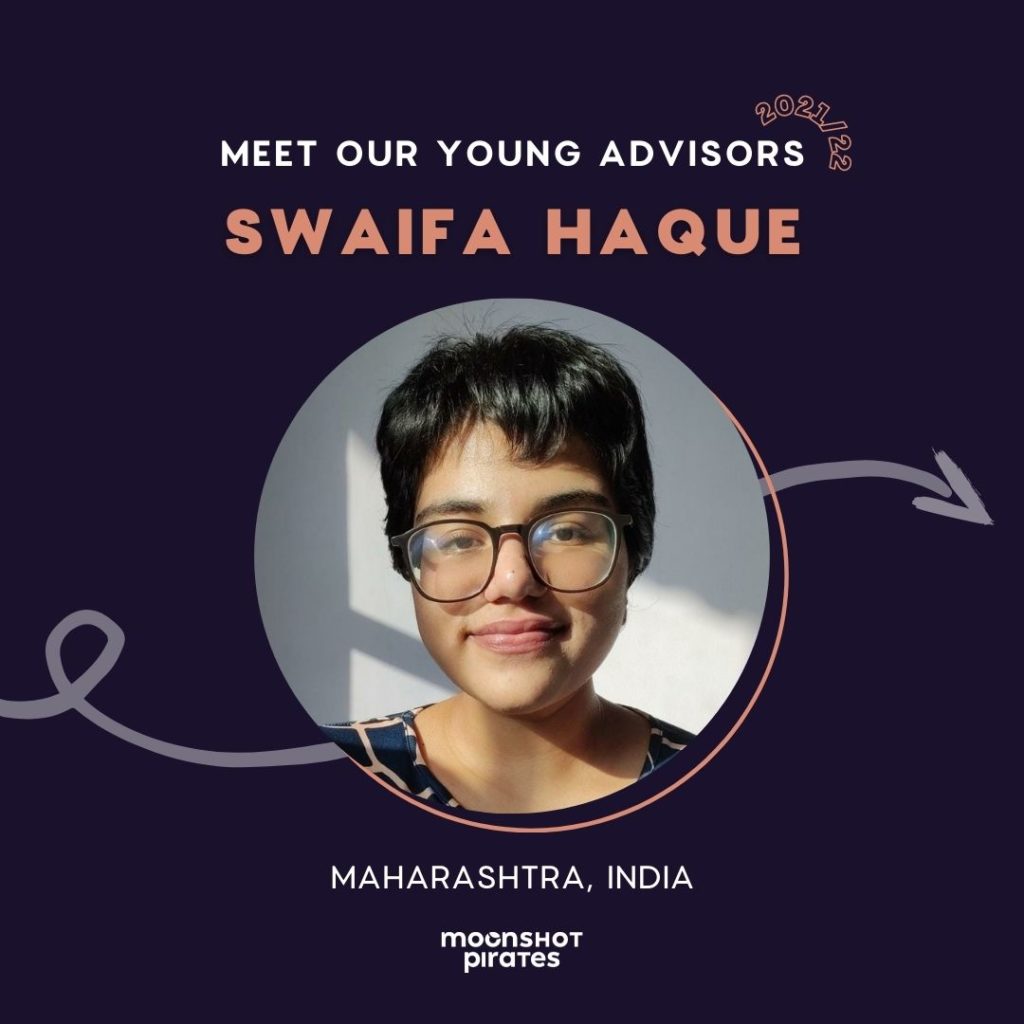 Meet all of the Young Advisors and their incredible visions in this video compilation together with all the other amazing applicants and passionate pirates!
It's absolutely amazing to have you all on board! Thank you so much for contributing to Moonshot Pirates and being part of our community!