In need of a good idea, but not sure where to start? Or have an idea, but not sure whether it's feasible? Well then, let me introduce you to the Design Thinking Method. The most innovative companies in the world use this process to develop and improve their products and solutions. It not only offers you a step-by-step structure for how to go from 0 to hero but also provides you with all the data you will need to succeed. And most importantly, it is human-centered. This means it isn't money, feasibility, or business strategy that drives the decision making, it's the end-users of your solution that do.
What is Design Thinking
So how does this marvelous method work? This short video sums it up very nicely:
Basically, the method works continuously with one step leading to the next step in an endless circle that revolves around the user. You never just go from idea to finished product in one go. You will need several rounds of research, prototyping, and testing to end up with a solution that isn't just relevant for your target audience, but also kick-ass cool.
Ideation and product development don't just happen once, it happens every time you've gained new insights into the needs and wants of your users.
For that reason, the design thinking method can be described by a circle: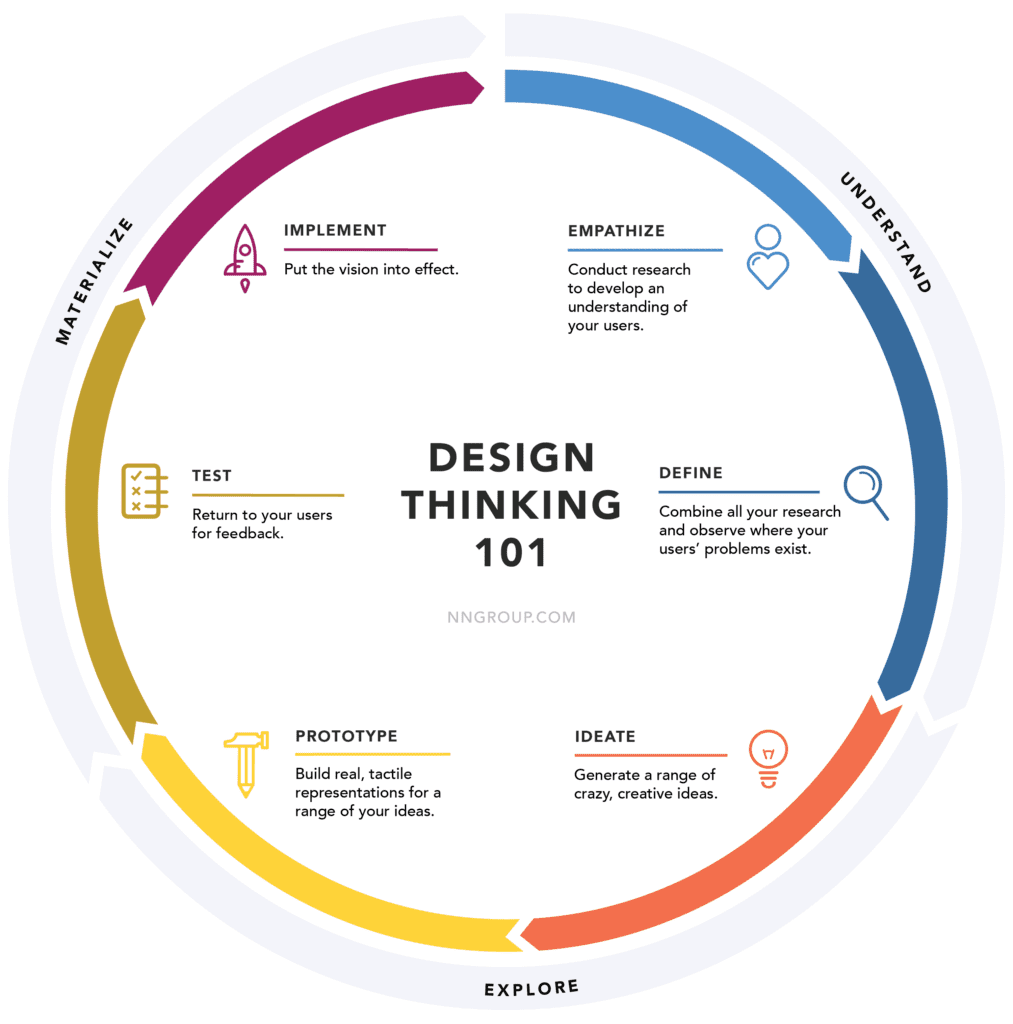 The Circle of Design Thinking
This circle of design thinking consists of six separate phases:
Empathize: Before ideating solutions, you first need to understand your users and their world. Who are you trying to help? What does their life look like? What are their fears, their challenges, their hopes, their wants? Conduct research to learn about your target user and their context.
Define: On the basis of your research, define the problem your users are dealing with and you want to solve. What exactly are you trying to solve with your project? The more precisely you know, the more precise your solution will be.
Ideate: Finally! Now is the time to generate ideas. Lots and lots of ideas. Go wild, but keep the results of your research in mind. That data is your lifeline.
Prototype: Once you have a concrete idea, it's time to start building it. Begin simple and add more details after each round of testing.
Test: Test your prototype with real users and collect feedback.
Implement: After each round of testing, implement your learnings and see how that changes your current solution by going back to step 1: empathize.
As you can see, there is an endless flow built into the process, which you can either understand as the circle of design thinking above. Alternatively, check out the iterative loops.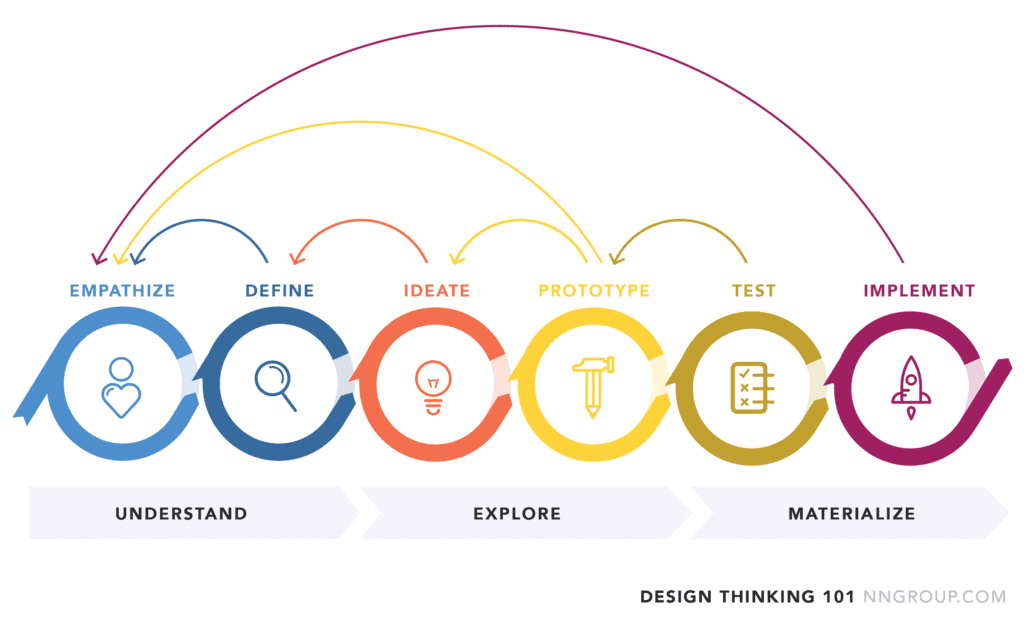 Career Development: Creating an Action Plan with Design Thinking
Did you know that you can use design thinking to develop a plan for your career development?
Skillshare offers an exciting class with innovation expert Sarah Prevette for a fresh modern approach to career planning — inspired by core ideas in design thinking. This 25-minute class is packed with examples, creative tips, and worksheets to help you develop a 3-step plan that plays to your experiences and strengths. Use these lessons as a springboard to action. Check it out here.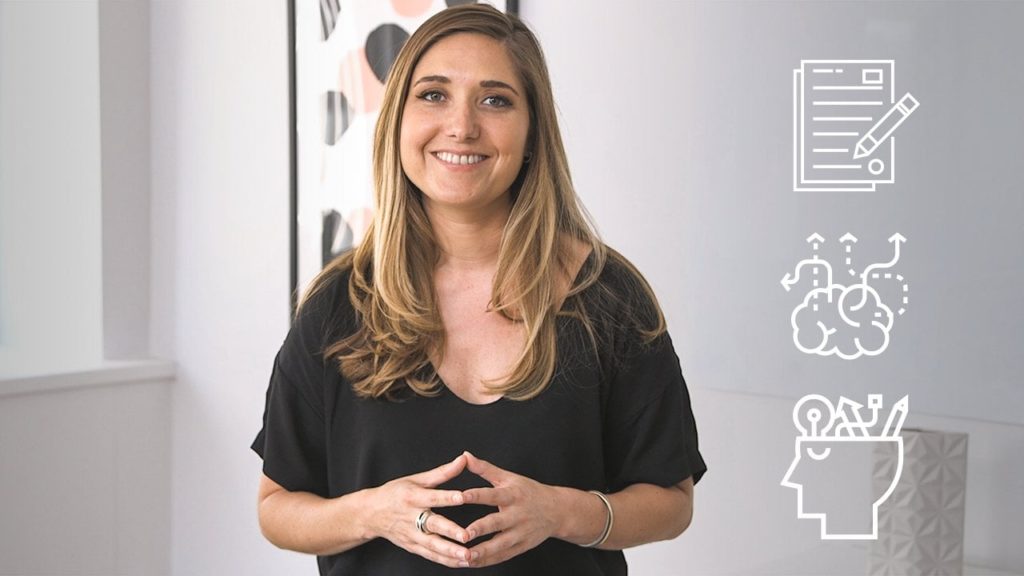 What comes after Design Thinking
The design thinking process turns your idea into a solution. Ideas are great, but they are not necessarily needed or wanted by the user. Only research and testing will tell you that and help you turn your idea into something that actually solves a real problem. That's the power of this method. Find out more about user research in our recent blog post.
So are you ready to try it out? Identify a target group you want to help out and go looping… I mean, designing!